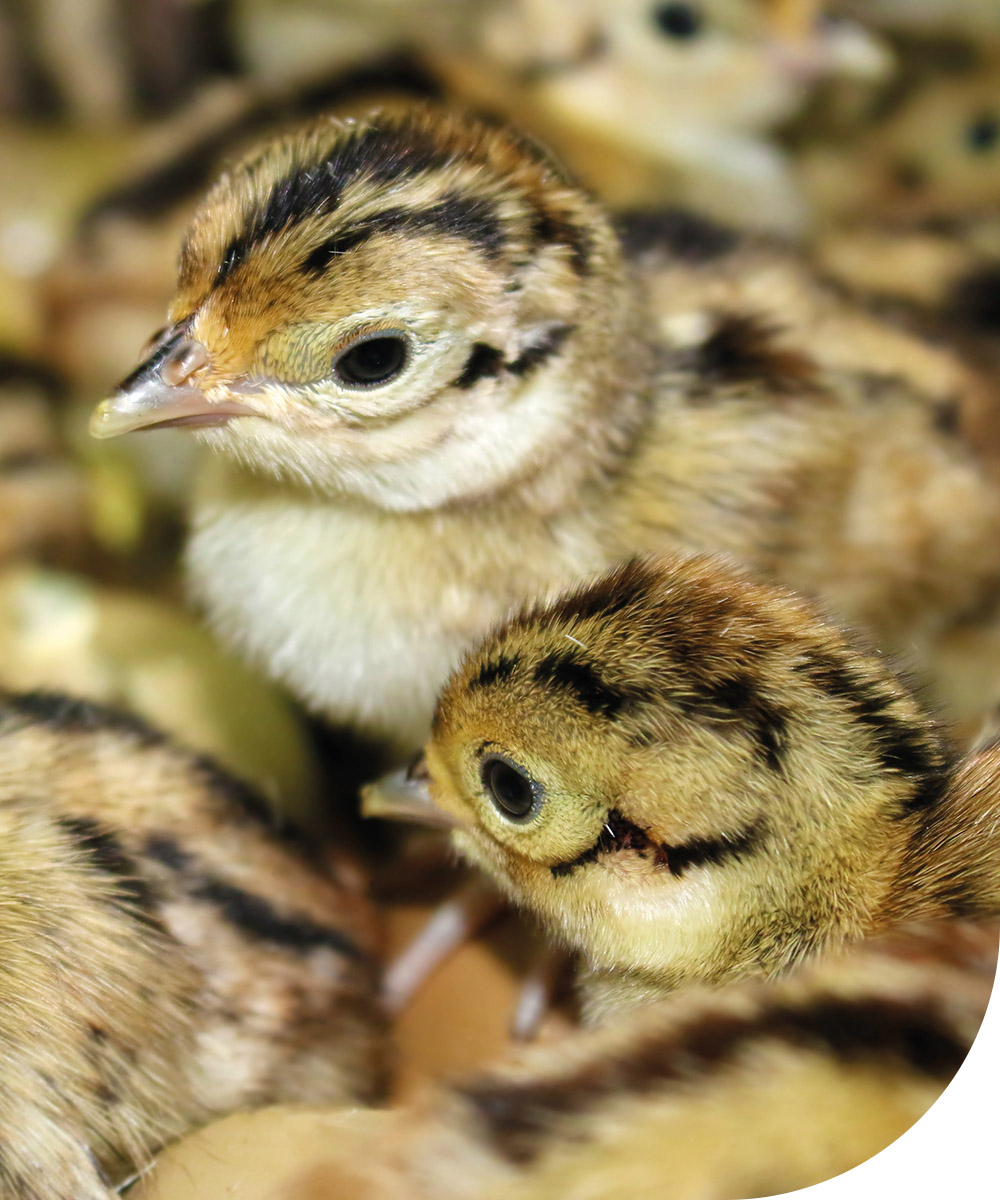 Selection
in partnership with SYSAAF
The work carried out on the lineage of our birds allows us to :
Our team of breeders work in-house on our selected lines in strict compliance with health regulations.
Furthermore, for several years now, our group has been modernising its selection practices with genomics.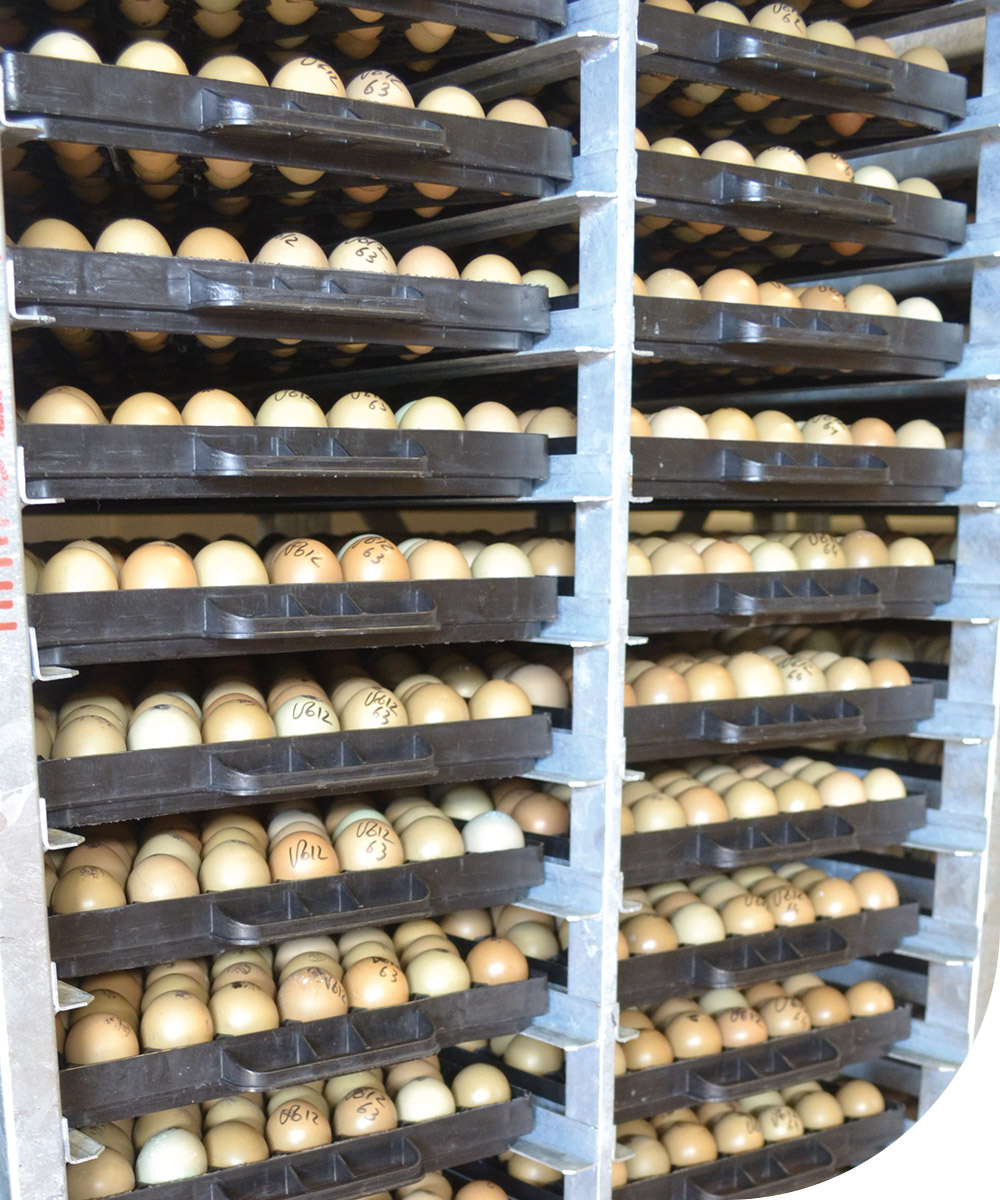 Hatching
Hatchery units are located as close as possible to our customers :
All our hatcheries in France and abroad are equipped with modern and efficient machinery. The traceability of our eggs and chicks is ensured from the farm to our customers' premises.
Our fleet of modern vehicles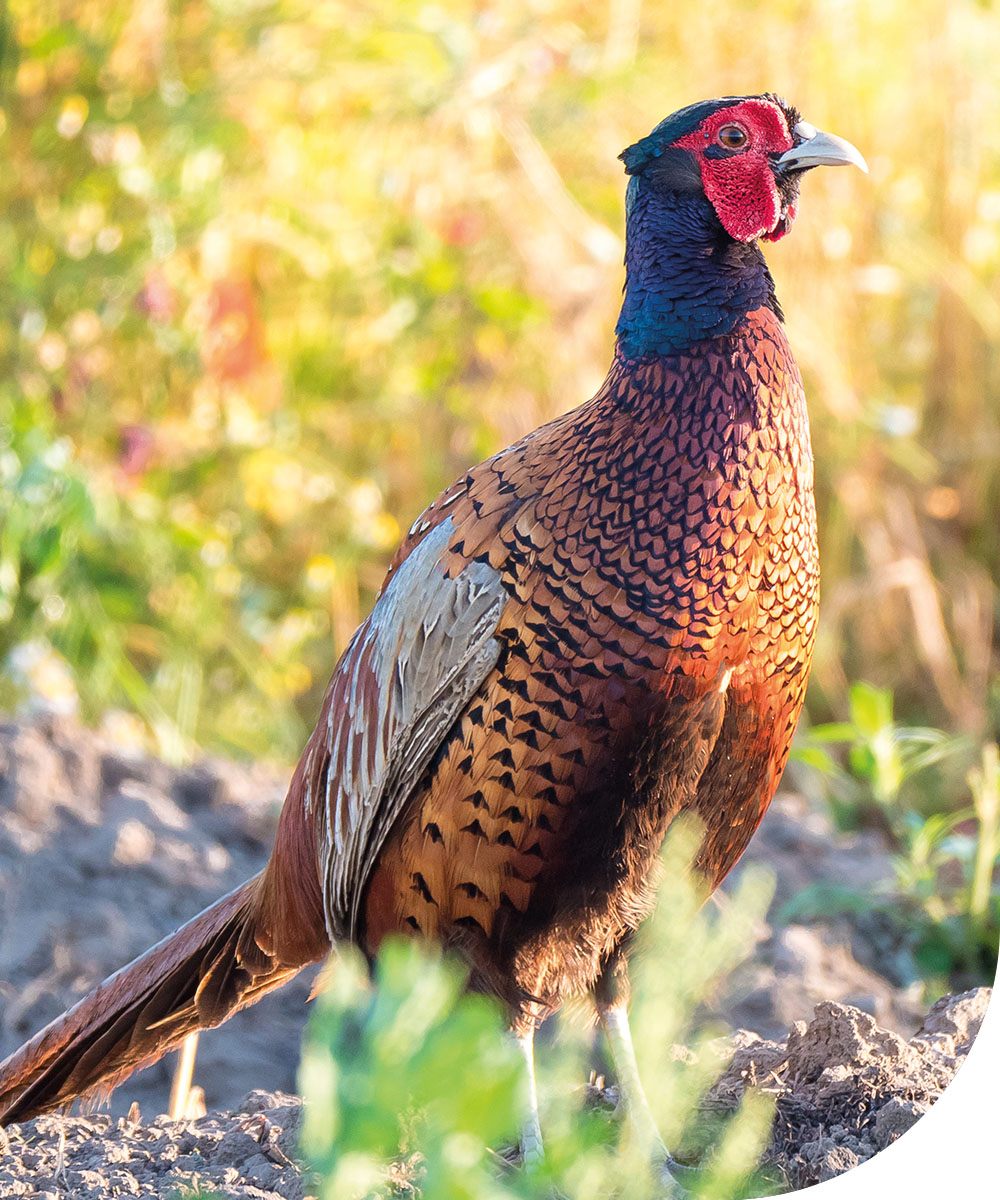 Breeding
We have approximately thirty breeders equipped with :
Ensuring optimal breeding conditions for our birds at all times in order to promote their well-being and growth. This allows us to market quality birds at different stages of their life depending on the demands of our customers.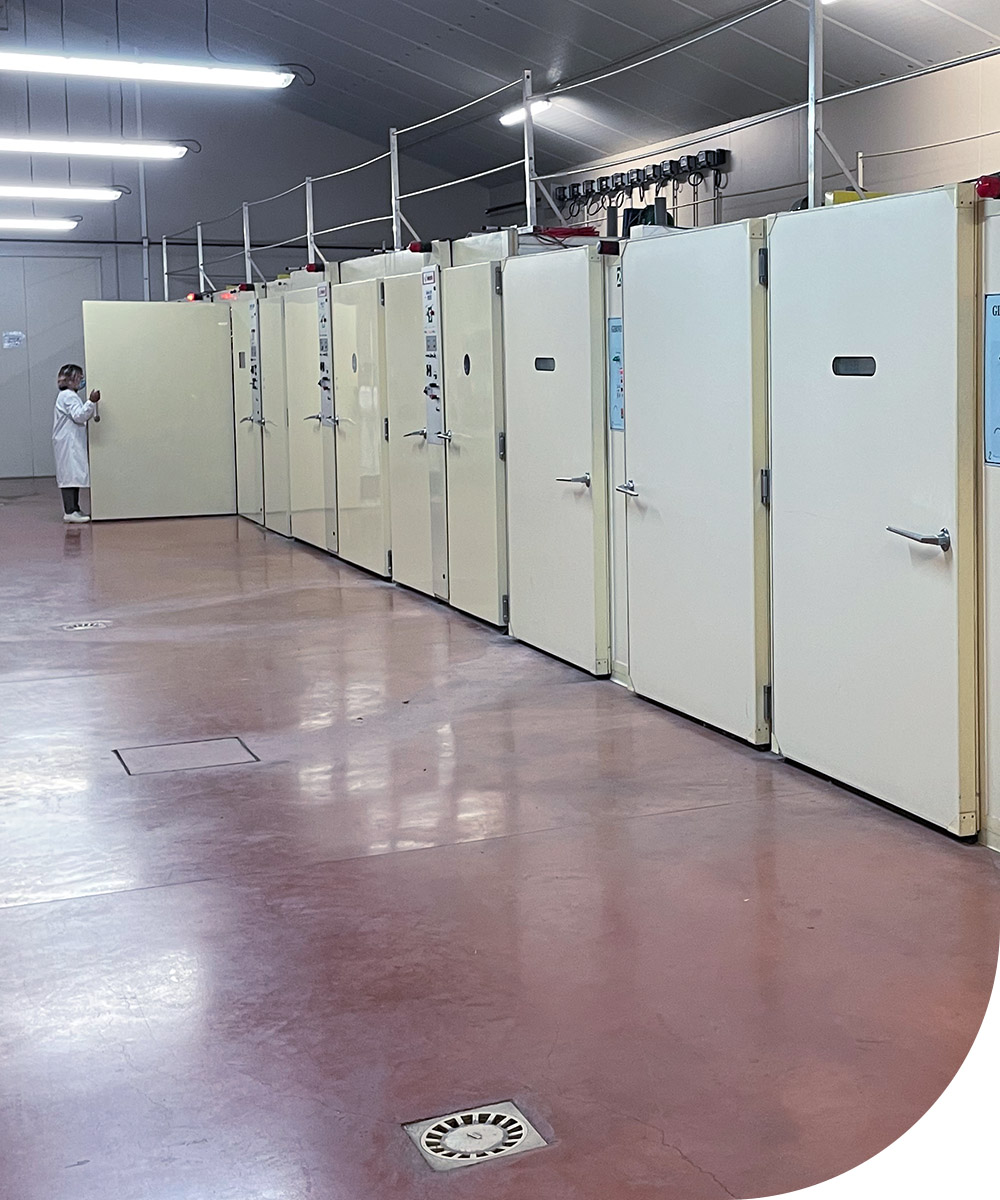 Research and development
Aware of the evolution of the market and the well-being of our birds, we actively participate in projects such as :
Ethological work began in 2021 confirming our desire to know our birds better.
Our red leg partridges flocks are ARC20 certified.
GIBOVENDÉE – Z.A. La Barboire
85500 CHANVERRIE